Sugar Cookie Instant Manicure


MOUTH WATERING SCENT!
Oh my gosh...it smells just like fresh-baked sugar cookies. This smell brings back fond memories of childhood and the holidays.
Those green and red beads look just like real cookie sprinkles! Looks good enough to eat, but don't you dare!
SWEETEST FORMULA!
We used sugar crystals to bake up this product blockbuster! It features the same luxurious macadamia and avocado oils as you've come to know and love in our original Instant Manicure — for hands that feel reborn and look years younger!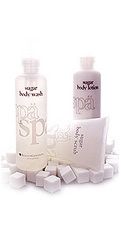 Spa Sugar
body wash.
The smell is intoxicating and everyone who tries it falls in love.
BeautiControl Spa Sugar Body Talc .88 oz. Creates a delicious shimmering soft effect on skin with the scent of sugar and heavenly floral nectars.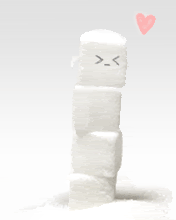 *Brown Sugar*


ESCAPE to the warmth and glow of a sunny day! The soft, aromatic blends of sweet almond extracts, coconut and brown sugar will help your stress and worries drift away!Body scrub helps moisturize and exfoliate, leave skin feeling softer and refreshed.


Try any of these delicious spa products + more!
www.myspace.com/iheartbeauticontrol